VEGAN, CRUELTY FREE, NATURAL & CHEMICAL FREE
It is important to all of us that we leave as small a footprint on the earth as possible, so as well as our product being 93% natural, vegan friendly + cruelty free we have also designed our packaging in a recyclable material. Speaking of our bottle… We were due to launch our first product (Rose Quartz) in spring 2019, in packaging designed to be a transparent biodegradable material. However, the bottle failed the drop tests! It shattered into shards, owing partly to its complex shape. So, over the past year we've taken it slowly, giving the product the time + space it deserves to develop, which has resulted in our packaging now being crafted from PP. We were initially reluctant to use this material, as like most people we assumed that a biodegradable material was a better choice. But having gone away and researched our options + after speaking with various technical experts, packaging designers, waste experts + recycling plants, we've discovered that PP is actually better to use in some instances than biodegradable. It would seem that the term 'biodegradable' can be slightly misleading: bio materials can't always be recycled by the current recycling process, so they may become landfill + can take a considerable amount of time to break down (if at all, if they are not exposed to the right conditions).
There's also much confusion over the term 'bio': bio-material for instance doesn't necessarily mean biodegradable. We've also found out that some biodegradable plastics still omit toxic residues or micro-plastics into the earth + atmosphere. PP however is 100% recyclable + can be reused to make other recyclable products afterwards, providing of course we all recycle it!
READ MORE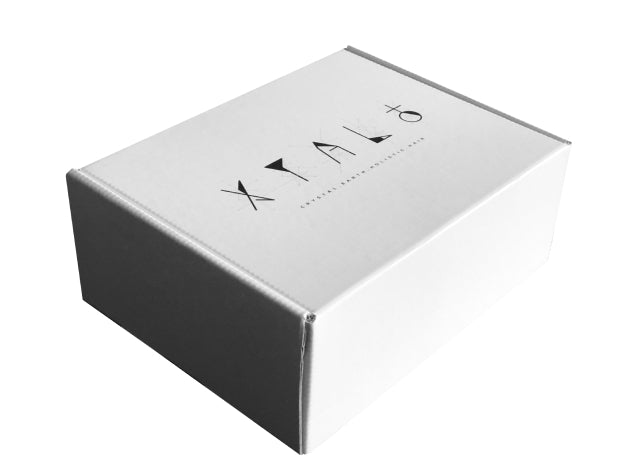 JOIN US ON OUR
ZERO WASTE MISSION
To facilitate a circular economy for all of our packaging, we've made our bottles + box's from a 100% recyclable material + we'd like you to join us on our zero waste mission. All we ask is that you please recycle both the box + bottles in the correct manner to ensure that we are not littering our planet.
BE KIND TO YOURSELF + THE PLANET
According to astrological lore, gemstones are intermediaries between the macrocosm + the microcosm that resides within each of us. While modern medicine is just now discovering the link between our emotions + our health, gemstones have been used for thousands of years for their healing properties in moving + enhancing Chakra Energy.
Crystals are said to be important information carriers: the vibrations they send are believed to have a healing effect on the body. Crystals also contain minerals such as iron, magnesium + calcium, which help to enhance their own activity. In addition to the beneficial health effects of the natural mineral properties, we have infused our products with essences of crystals to further assist with your wellbeing.
Did you know that hair is a sensitive touch receptor? At the base of the hair follicle, sensory nerve fibres wrap around each hair bulb; we therefore recommend that you massage our products into the scalp + through the hair for a minimum of three minutes to stimulate the hair follicles. Taking time for self care such as this is profoundly necessary for our wellbeing – there's a welcome + growing realisation of this fundamental truth now. By using our products, we hope to assist you in your ongoing endeavours in bringing this ancient wisdom into a modern context.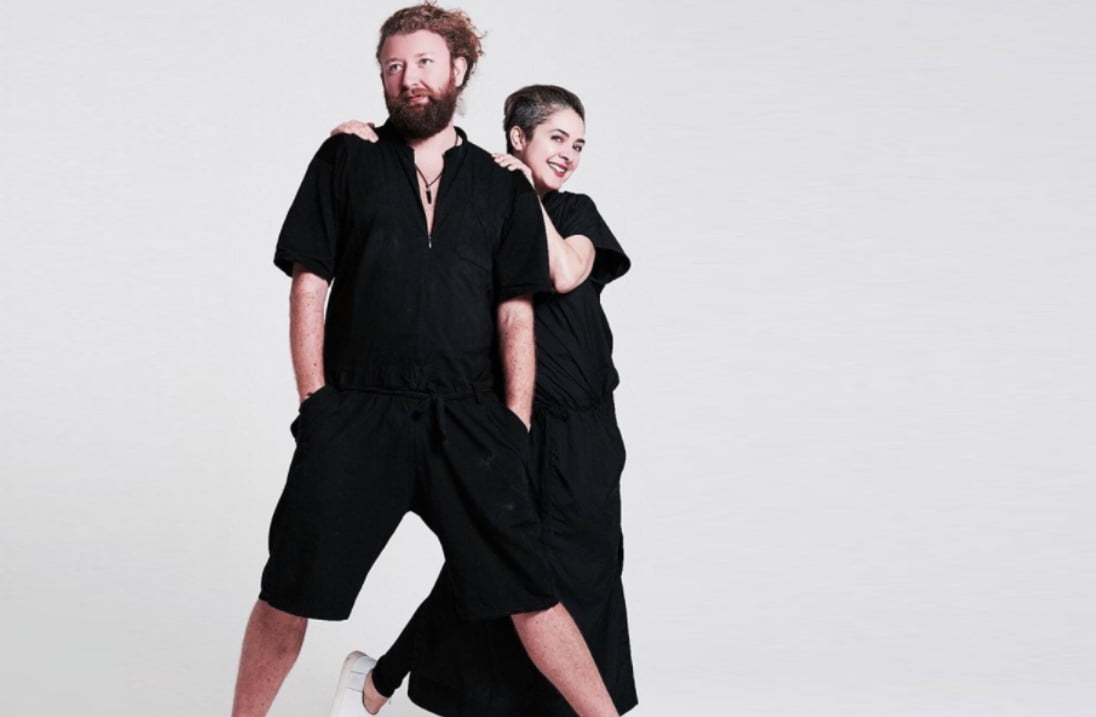 MEET
OUR FOUNDERS
Fletch has had a successful career in the hairdressing industry + now works on hit TV shows Strictly Come Dancing + Dancing On Ice. Soo owns a multi-disciplinary design studio (Igloo Design) that specialises in the concept + design of bars, restaurants, nightclubs, immersive events, art exhibitions + product design.
Together they have created a range of luxury hair products that are design-led, performance driven and free of harmful chemicals.
READ MORE
Our vegan friendly shampoo + conditioner range uses 93% natural ingredients + are free from parabens, sulphates + silicones.