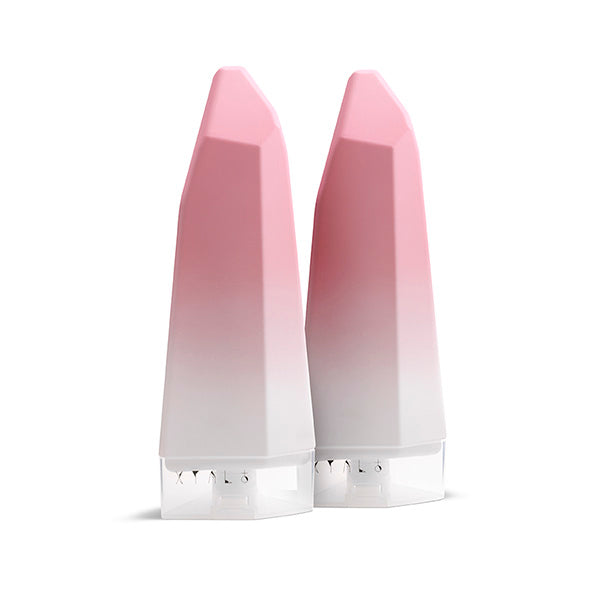 ROSE QUARTZ SHAMPOO + CONDITIONER
BALANCING + NOURISHING
Crystal coded with Rose Quartz this shampoo formulation is designed to balance + nourish + breath life into tired limp hair. Use with crystal coded Rose Quartz conditioner to dissolve stress + tension from heat damage. Apple cider vinegar removes toxins + product build up, creating a weightless shine.
An opulent floriental fragrance with top notes of bergamot + pepper, a floral heart of rose, jasmine + red berry undertones, finished with a base of patchouli, sandalwood, amber, musk + moss.
SHOP
A Chakra can be thought of as an "energy point" within the body. Rose Quartz is associated with the heart chakra. It's the symbol of love + trust. The high energy of Rose Quartz gives it the property of enhancing all forms of love, in turns this lowers stress, so we hope that by using this product it will enhance your sense of calm + help to soothe away the daily stresses of life.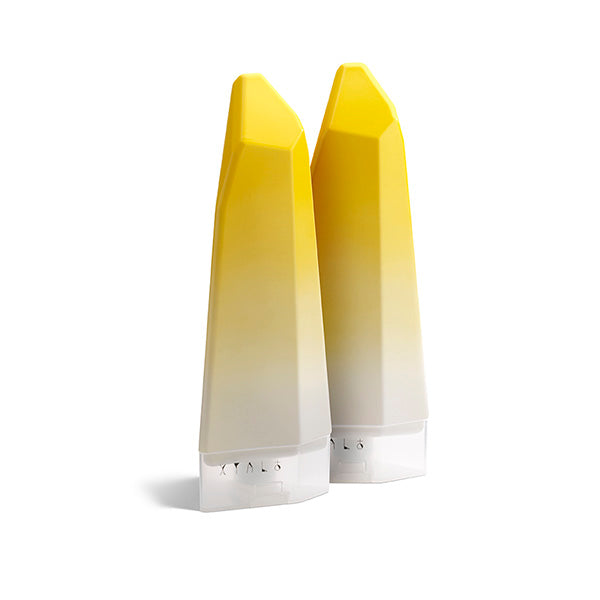 AMBER SHAMPOO + CONDITIONER
CALMING + SOOTHING
Crystal coded with Amber this shampoo formulation has been designed to have a calming effect on your scalp. Use with Crystal coded Amber conditioner to thoroughly recharge + sooth your scalp. Contains Bisabolol extracted from Chamomile, known as natural powerful remedy for very sensitive, easily inflamed + irritated scalps.
A sensual + masculine accord opening with top notes of juniper berry, black peppercorn, bergamot + lemon, revealing an aromatic + woody heart of lavender, patchouli + cedar freshened with a hint of cassis, rich amber + sheer musks.
SHOP
Amber is associated with the sacral chakra which controls the flow of energy + is the centre of gravity of the body. It is a natural purifier, esteemed for its ability to draw pain + dis-ease from the physical body, as well as the mind + spirit, by absorbing negative or stagnant energies + transforming them into clear, positive energy. Amber is ideal for cleansing + reactivating the chakras, particularly the Sacral + Solar Plexus Chakras + is an excellent tool for clearing the environment in which it rests. It emits a bright, soothing energy conducive to health + well-being.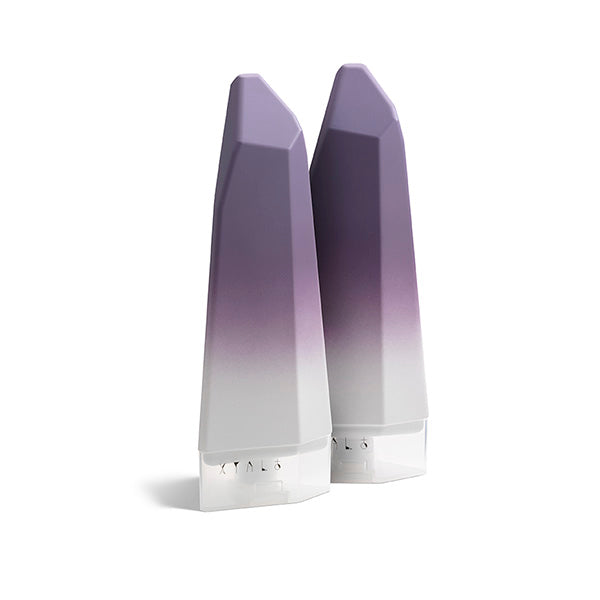 AMETHYST SHAMPOO + CONDITIONER
TONING + STRENGTHENING
Crystal Coded with Amethyst this shampoo formulation is designed to help restore tone, repair + enhance coloured hair. Use with crystal coded Amethyst conditioner to dissolve stress + tension from heat damage. Vegetable protein helps to penetrate the hair + build strength from within, delivering optimal anti-breakage benefits.
Green, fruity top notes of fig + fig leaf, a touch of floral in the heart of rose + jasmine, woody base notes of cedar + sandalwood with amber.
LAUNCHING SPRING 2022
Register your interest
Amethyst is associated with the crown chakra. It is is mostly thought of as a protective stone, it helps to purify the mind + clear it of negative thought. It supports oxygenation in the blood + aids in treatments of the digestive tract, heart, stomach, and skin. Amethyst also strengthens the immune system + is calming + soothing to the neural impulses in the brain. It also enhances consciousness + meditation.