ROSE QUARTZ CANDLE
Regular price

£35.00

Sale price

£35.00
SANDLEWOOD + JASMINE
An opulent floriental fragrance with sparkling top notes of bergamot, crisp red apples, juicy plums, fresh pepper + elemi that nestle on a rich floral heart of rose, jasmine + sweet violets. Earthy notes of patchouli + moss are enriched with creamy sandalwood, cedarwood, warm amber + soft musks. Contains patchouli + cedarwood essential oils.
Made from vegan soy wax, our candles burn slower + longer than traditional paraffin candles. Containing zero petro soot, you can burn them without polluting the environment.
Share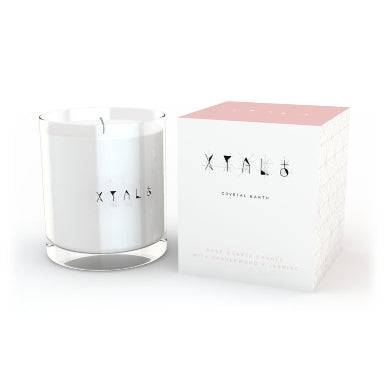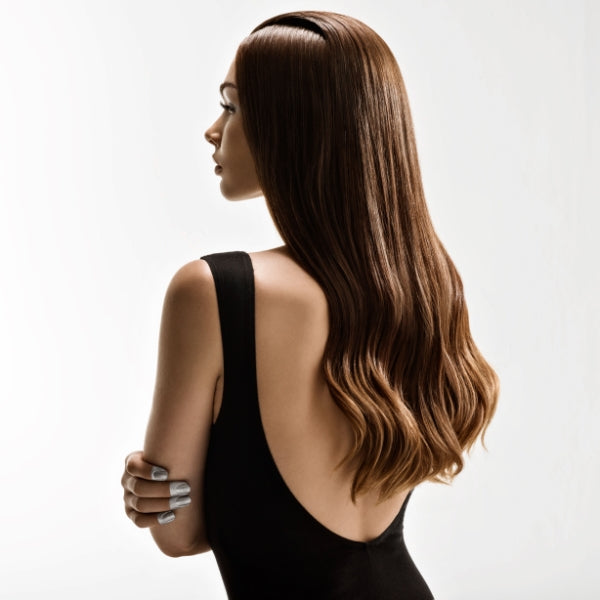 CAN I USE YOUR ROSE QUARTZ PRODUCT ON ALL HAIR TYPES?
Yes. This product has been designed for people with normal to fine hair that need extra nourishment and struggle with deep conditioning products. We have formulated the product to deeply nourish and balance the hair and scalp with out weighing the hair down or making it feel greasy giving you healthy bouncy shiny hair!
HOW OFTEN SHOULD I WASH MY HAIR WITH ROSE QUARTZ?
Everyone is different, but our advice is always to have clean hair, so if you work out, go for a run or have attended a pagan fire ritual  and need to wash your hair more than usual, rest assured that because we use natural ingredients as opposed to detergent – based sulphates then you can use Crystal Earth Rose Quartz as regularly as you need. Remember to always take a little extra time to massage in the conditioner and enjoy the experience, self care is health care!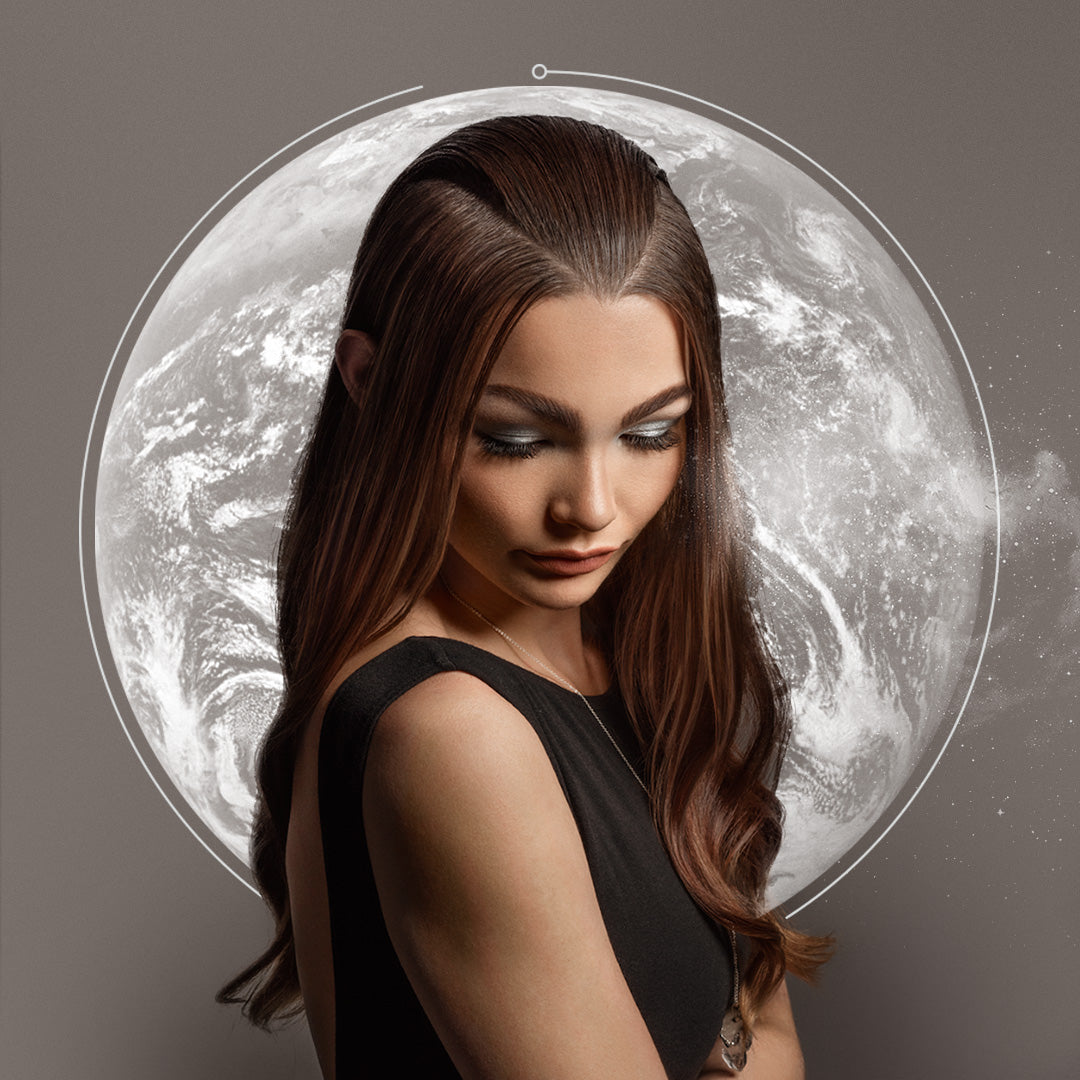 WHAT IS THE ENVIRONMENTAL IMPACT OF ROSE QUARTZ?
Mining Rose Quartz and other crystals purely for material gain is counter productive. Whilst there are ethical mining companies, where you can still get ethical rocks, we advice using rocks already in circulation, always cleanse your crystals before use (see our how to cleanse your crystals blog for more info).
WHAT INGREDIENTS GO INTO THE ROSE QUARTZ?
We use only the highest quality natural ingredients fused with the latest clean sythetics to bring you the wisdom of the ancients fused with the future of hair care!
FUN FACT
Did you know that we use a crystal tincture as opposed to crushed rose quartz, this is how the rose quartz codes the water to the required frequency.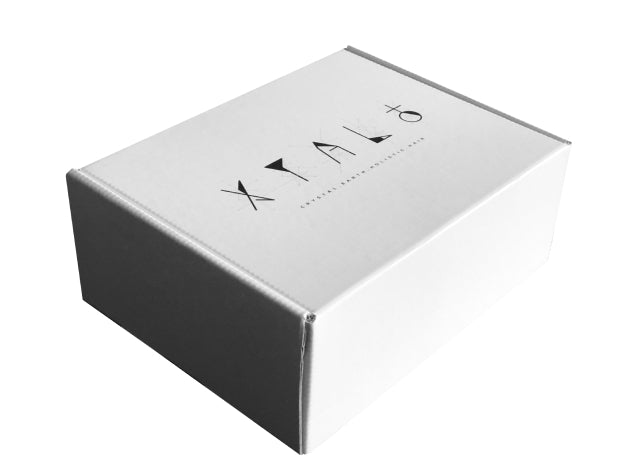 JOIN US ON OUR
ZERO WASTE MISSION
To facilitate a circular economy for all of our packaging, we've made our bottles + box's from a 100% recyclable material + we'd like you to join us on our zero waste mission. All we ask is that you please recycle both the box + bottles in the correct manner to ensure that we are not littering our planet.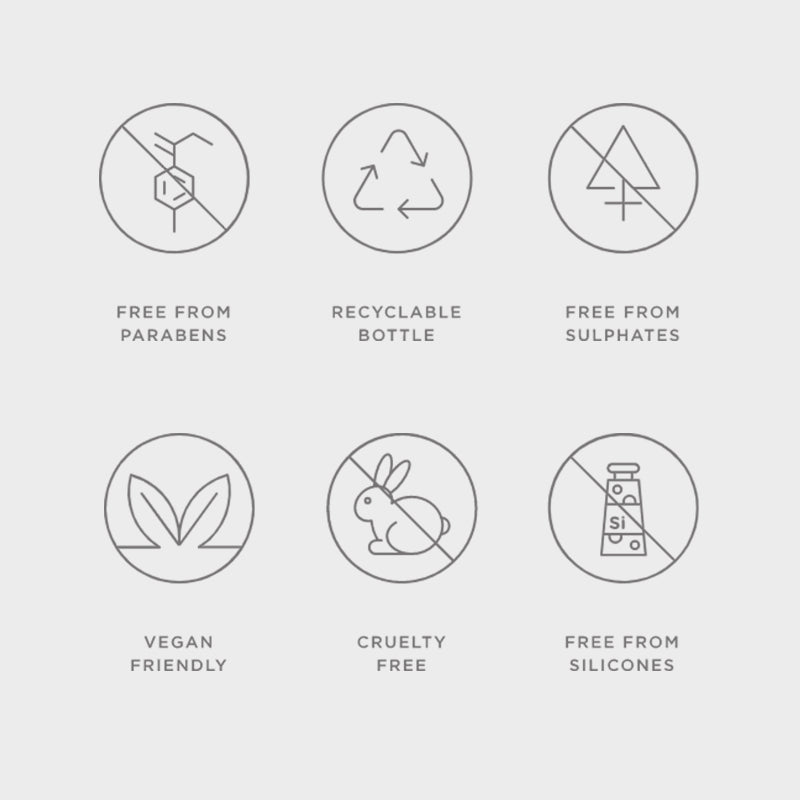 OUR
PROMISE
Our vegan friendly shampoo + conditioner range uses 93% natural ingredients + are free from parabens, sulphates + silicones.